| | | |
| --- | --- | --- |
| Joint Chairs: | Brenda Griffiths & Pam Hodson | brendagwoodford@gmail.com |
| Secretary: | Janet Balshaw | janetbalshaw@hotmail.co.uk |
| Treasurer: | Peter Chapman | |
| Director: | Judith Pearson | |
Christ Church has a long tradition of amateur dramatics with the first dramatic society starting in the 1920's. In 1933 a re-built society proudly claimed, "We shall soon make our name in Bolton".
The society has gone though several 'rejuvenations', re-forming in 1951 and again in the early 1990's as an annual pantomime. The current 'Christ Church Players' was formed by Jeanne Lonnen in the year 2000 and has put on a play in February in the parish centre every year since. The CC Players are members of 'BATS' (Bolton Amateur Theatre Societies) and the plays and actors have won many awards at the annual presentation evenings.
Here is a link to the programme for our 2017 production Twelfth Man.
2000: "When We Are Married" by J B Priestley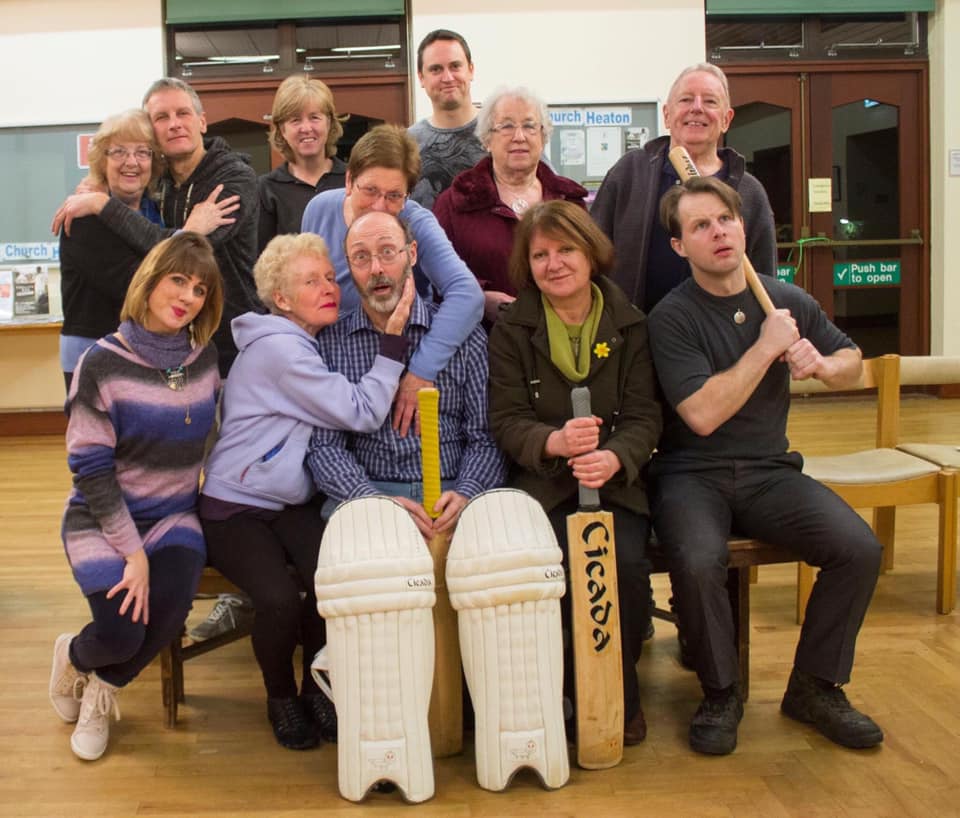 2001: "The Happiest Days of Your Life"
2002: "Wild Goose Chase"
2003: "Friends and Neighbours"
2004: "See How They Run" by Philip King
2005: "Arsenic and Old Lace"
2006: "Oh, Clarence!"
2007: "Wanted: One Body"
2008: "Running Riot" by Derek Benfield
2009: "Murdered to Death" by Peter Gordon
2010: "Dry Rot" by John Chapman
2011: "Tons of Money" by W Evans & A Valentine
2012: "The Ghost Train" by Arnold Ridley
2013: "Lord Arthur Savile's Crime" by Constance Cox
2014: "Off the Hook" by Derek Benfield
2015: "See How They Run" by Philip King
2016: "Out of Sight...Out of Murder" by Fred Carmichael
2017: "Twelfth Man" by H. Connelly
2018: "Murder is a Game" by Fred Carmichael
2019: "I'll Get My Man" by Philip King
2020: "Holiday at Home" by Colin Barrow
2021-2023 Murder Mystery Plays: Death on Delivery, Death by Paintbrush, Death by Mattress
The Christ Church Players are always on the look out for new talent to appear both on stage and help out behind the scenes in what is always a great highlight in the church calendar.
If you would like to be involved we would love to hear from you on the email address above.